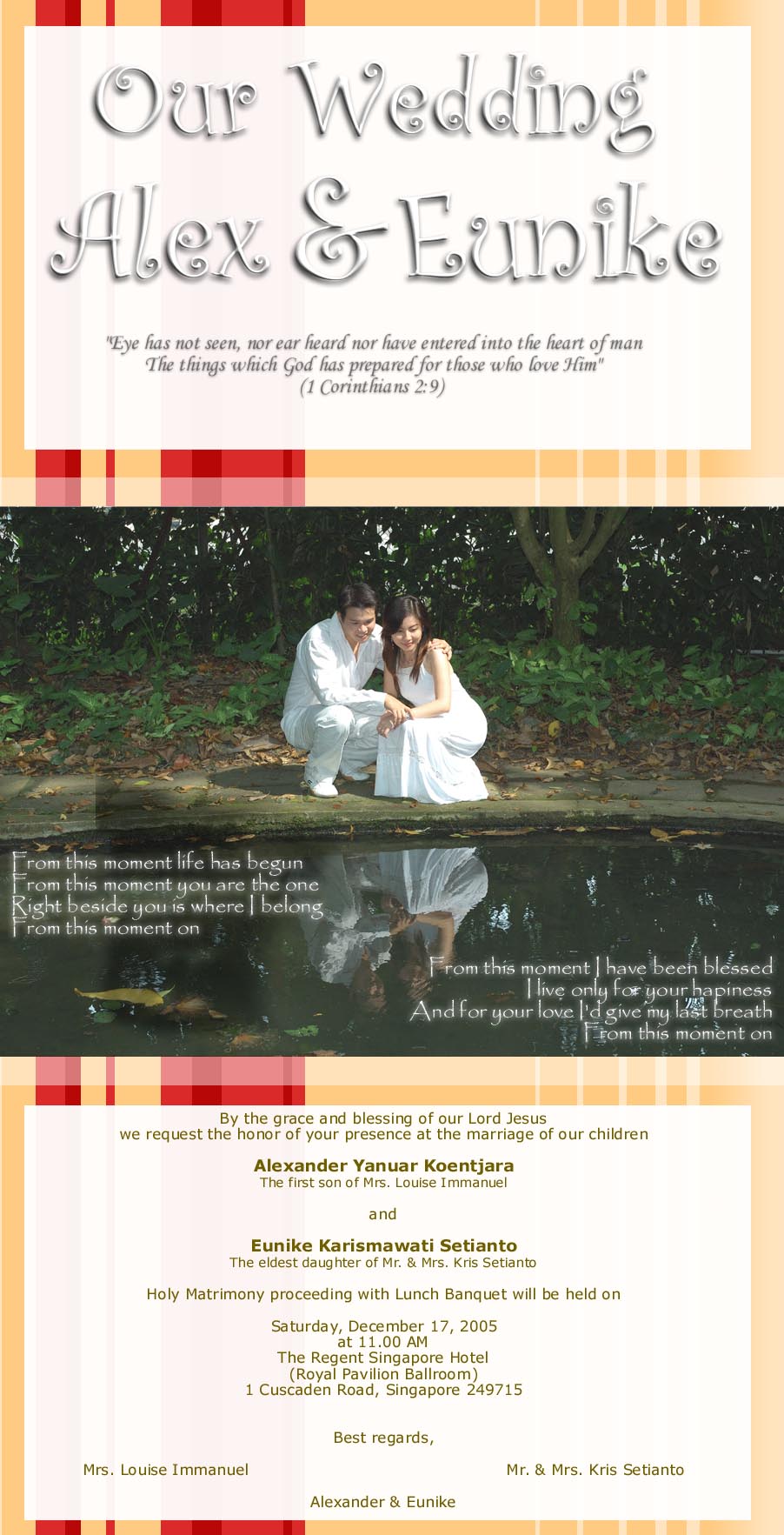 Please help me to arrange the seats by reserving your attendance (R.S.V.P) latest by 03 Dec 2005.
To do so, please send me an e-mail to alex.eunike@gmail.com containing the following details:

Your full name: (Mr/Mrs/Miss) ________________________
Number of guests (including you): ___ persons
Your food preference: Halal/Vegetarian/No preference

Your presence will be a great blessing to us.

Alexander & Eunike.